Can UK's relationship with China ensure post-Brexit prosperity?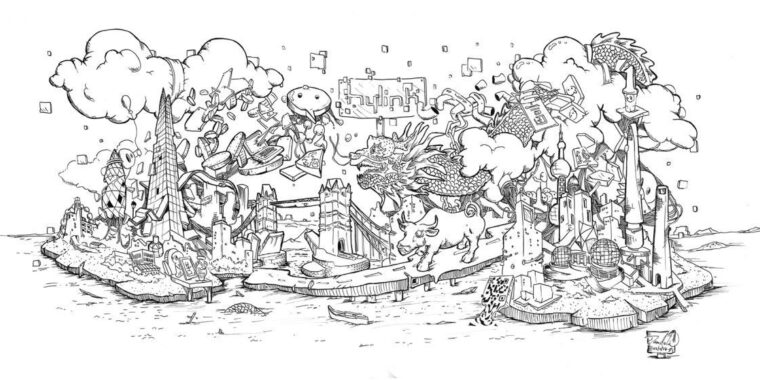 British institutions, businesses, talent and products continue to remain indisputably desirable to international consumers – not least the Chinese. It is probably why the lure of 'Brand Britain' has attracted considerable overseas investment over recent years.
Of all the international trade relationships that UK has in play, its particular relationship with China will be critical to the country's economic growth, post-Brexit.
China has already invested £14bn in the UK since the start of 2015, and 30 of the best-performing Chinese companies in the UK alone yielded a total of £9.8bn in revenue, and employed over 20,000 people in Britain in 2015.
In the face of economic uncertainty and subdued consumer spending, will this important partnership continue to flourish despite what the skeptics say? Is Britain really best poised to respond to the digital challenge of China – the fastest growing consumer market in the world?
I believe that Britain's economic future post-Brexit can be a positive one filled with opportunity. British businesses across myriad disciplines – from fintech, edtech and, more recently, createch – have been at the heart of world-class innovation and this will continue to remain very attractive to international investors. Brexit won't change that.
Yet there is ample room for improvement. Five years ago, if you were a retail business, you had to have bricks and mortar to be successful in China. Today – with technology being a catalyst for economic growth – you can now access that market through e-commerce, social media and through many other digital strategies. China's digital capabilities – especially within the e-commerce space – have leapfrogged Western capabilities, creating a digital retail experience that compulsively transforms its 1.3bn smartphone users into mobile shoppers.
That Singles Day – its biggest shopping festival – has dwarfed the sales performance of Black Friday and Cyber Monday consistently to become a monumental $25.3bn retail opportunity today – is testimony of the sheer scale and sophistication of the technology in play being used to drive transactions and engagement with its consumers seamlessly.
To respond to this opportunity, which is ripe for the taking, British SMEs and large corporates must become salient to what the Chinese agenda is. But most importantly, they must be digital ready.
British businesses, by virtue of their provenance, are lucky to have particular pull and appeal. It is precisely this "soft power" that China has been working hard to cultivate in order to garner international prestige. UK brands must play to this strength. Combined with a robust digital commercial strategy, British businesses will have the core ingredients they need stay resilient in more economically turbulent times and will have plenty of opportunity to grow internationally.