Hylink London's Experience England Campaign won 'Sina Weibo 2018 Best Partnership' Award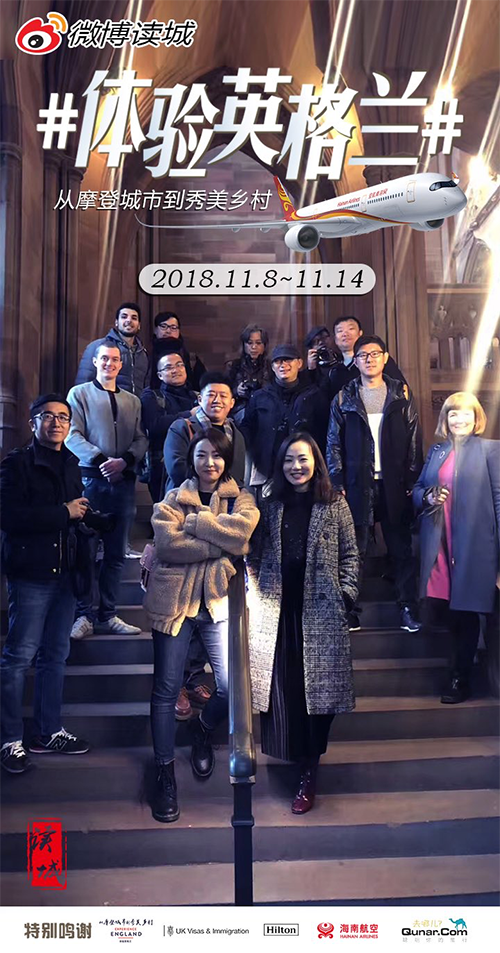 Hylink UK won the award of "Sina Weibo 2018 Best Partnership" in December 2018, which marks the first award Hylink London's team has won. The award is for the office's Experience England campaign, launched in September 2018. The campaign officially ended in October 2018. Hylink UK was the sole winner within the "best partnership" categories.
Since then, #ExperienceEngland# has become a trending topic on Weibo. The topic has already gained more than 150 million reads and launched 27,000 discussions. 'England', 'London,' as well as 'Manchester' have had significant uplifts on Sina Weibo by international travellers.
Hylink UK planned and conducted the campaign for London & Partners, the department directly under London Mayor's office. The campaign leveraged multiple brand partners, KOLs and media, including Sina in England.
Find the complete case study here.