Hylink takes 26th China International Advertising Festival
Hylink is proud to have been recognised as a winner at the 26th Annual China International Advertising Festival hosted on October 27th in Nan Chang, China. This year, Hylink took home one silver and three bronze awards across four advertising categories, including AI Promotion, Integrated Promotion, and Interactive Mobile.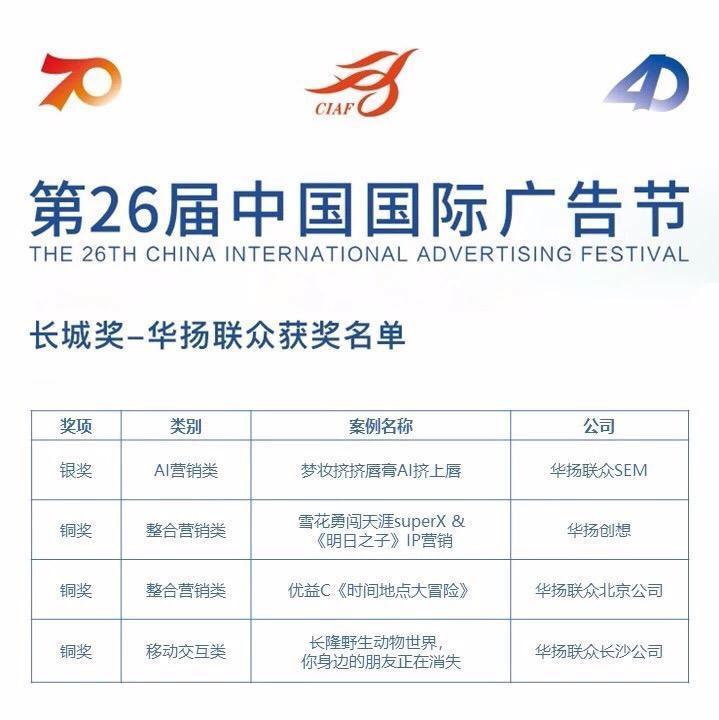 The China International Advertising Festival was established in 1982 in Beijing, and has since been hosted in over 20 cities. The CIAF attracts over 3,000 Chinese media and advertising industry professionals and top talent as well as students of media, advertising and design.
Hylink is proud to be recognised at the CIAF and to stand among talented leaders and professionals in the Chinese advertising industry. As China's largest digital independent agency, Hylink continues to advance digital innovation.