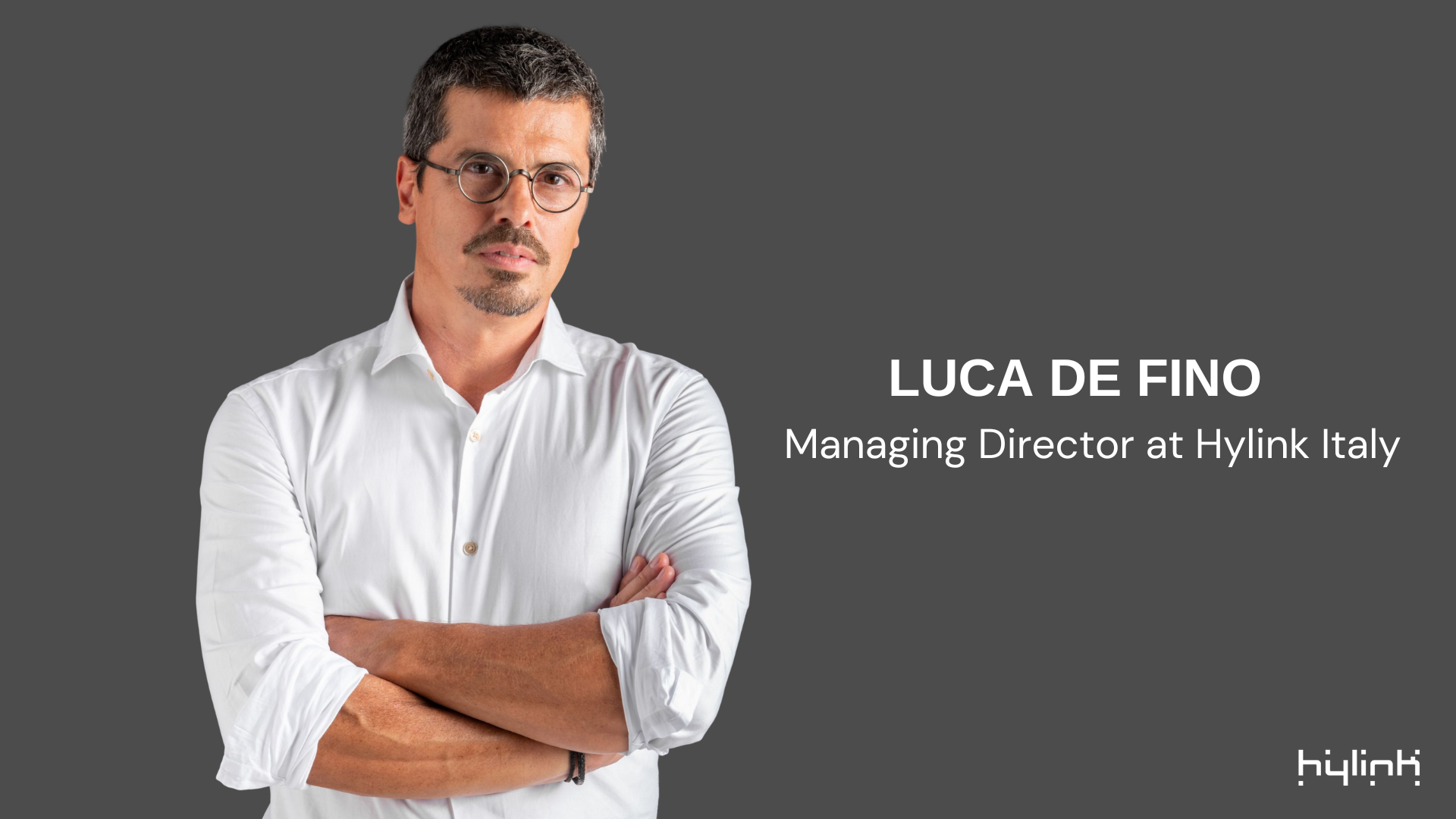 Milan, 13 September 2022 – The Italian office of Hylink Digital Solutions, which launched in 2020 with the aim of supporting Italian companies in the Chinese market, has announced the appointment of Luca De Fino as its new Managing Director.
Luca has over 20 years of experience in international marketing and communications. Prior to joining Hylink, he held various positions in the Ogilvy Group, most recently as Chief Growth Officer.
"It is with great passion, determination and energy that I take this role in the Group, the undisputed leader in the field of integrated digital communication for business development in China. With a widespread presence in China and a global network between Asia, North America and Europe, Hylink represents for me a very fascinating challenge and a very contemporary professional choice.
I believe that Hylink is unique in Italy because it is able to combine deep knowledge of the Chinese market and its consumers with the ability to interpret, enhance and communicate the Italian character of brands in China.
I am very honoured to be part of it and to contribute to its growth," said Luca De Fino.
At Hylink Italy, Luca will have the role of leading the Milan office and strengthening its local relevance in terms of business enhancement and customer base expansion, implementing plans in line with the Group's expansion strategy.
Yuan Zou, Head of Luxury & Fashion Europe at Hylink, as well as head of the group's European expansion commented: "Hylink Italy, now more than ever, has the important mission of bridging the Italian business and China, which despite its volatility, it remains a market of considerable potential for Italian companies. The arrival of Luca, who brings with him two decades of solid agency management experience, will strengthen the leadership of the Italian office to better accompany our local customers and to bring Hylink Italy into a new phase of development."