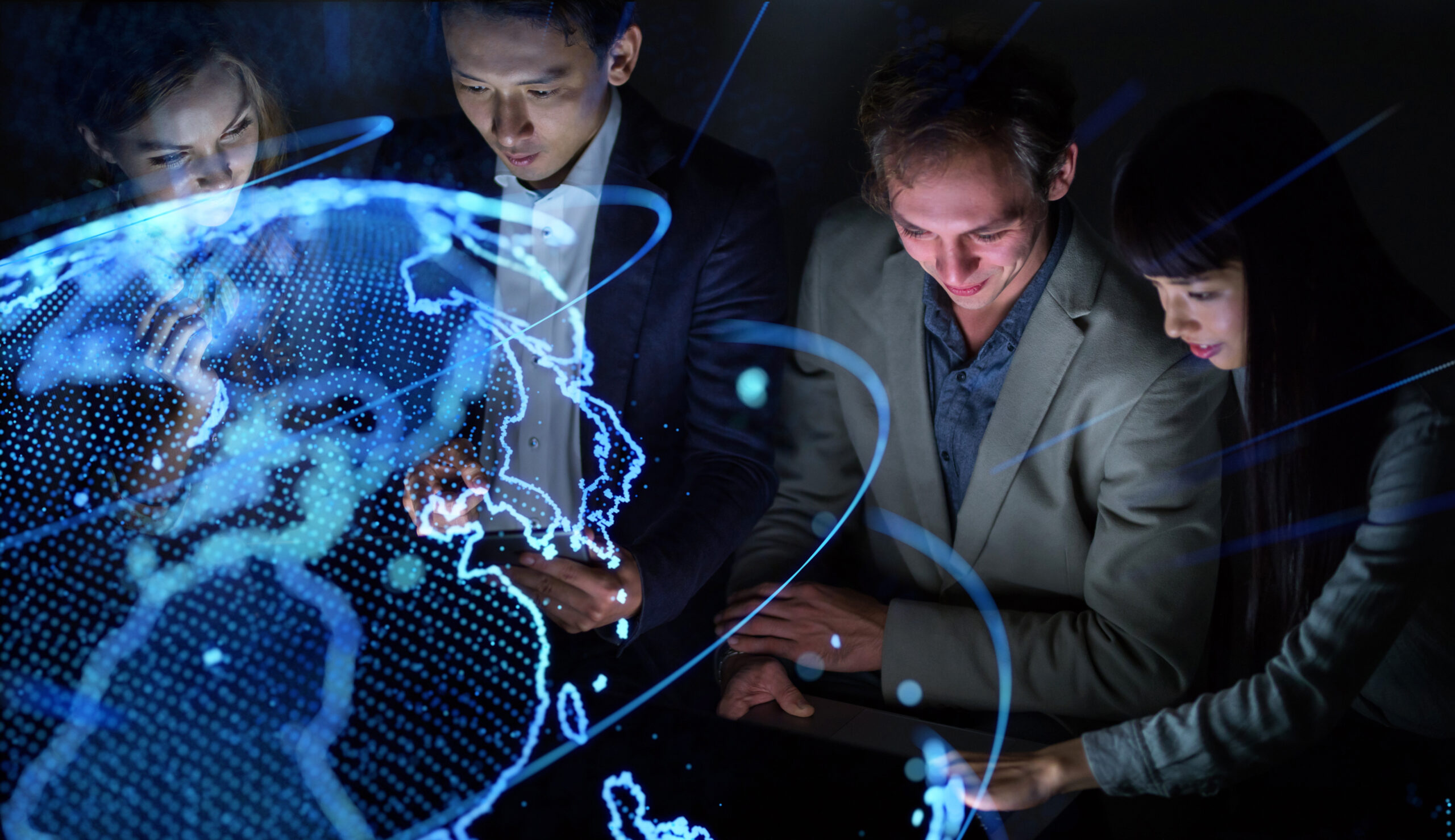 When designing marketing strategies in China, we must always keep in mind that we are dealing with one of the most digitalised countries in the world. With over a billion of netizens who spend an average of more than seven hours in front of their mobile phone, knowing the latest trends in the digital field is crucial. As a result of the constant technological innovations and social changes, the digital scene as well as its users are constantly evolving.
What trends will characterise the digital marketing sector in China in 2023?
1. The influence of social commerce in marketing strategies in China.
2022 saw the emergence and consolidation of new internal marketplaces within applications that were initially born with the function of social platforms. China thus affirms itself as the largest social commerce market in the world, which is estimated to reach a value of 103.3 billion dollars by the end of 2027. The reason for such success lies in the particularities of the customer journey in China. Users, in fact, are in seek of seamless experiences in which they can find information, evaluate a product, buy it and pay for it in a single platform, without ever having to leave the app.
Additionally, it should be taken into account that social media is the main channel of awareness and consideration for local buyers. It, therefore, becomes extremely effective to integrate social stores, so as to allow the target consumer to buy, as a natural continuation of its journey.
The different ways of using these platforms should also be considered. If in China the research on the marketplace happen after the emergence of a specific need, in the case of social commerce, however, it is the brand communication, and in particular the creation of valuable content, to engender a new need for the user to satisfy. This is where Western brands with little awareness can have more sales opportunities. The key in fact is the integration of a proprietary store within the brand's official channels.
In this context, live commerce is one of the most widely used formats. Any business, even with small investments, can organize direct sales to increase revenue, taking advantage of the impulse to purchase typical of this format.
Being present on these "super apps" – in which the border between social and e-commerce is now blurred – such as Douyin, WeChat and RED – is a must have even for those who take their first steps in the market.
2. Implementing CRM solutions is now a must for marketing in China
While the CRM systems used in the West are still mainly fuelled by data provided by user interaction on brand websites, in China the same information is mainly retrieved from social networks. We will therefore talk about Social CRM (or sCRM) rather than CRM.
The most commonly used channel for collecting such information is WeChat. The Tencent app offers several services that allow companies to collect and analyse data for each pre, during, and post-purchase phase. The platform associates each interaction (scan a traceable QR Code, access to a Mini Program, private chat with Customer Service) with a unique and specific ID code. Then, through the integration of third-party platforms like JINGdigital, Drip or Knight, such behavioural data can be translated to implement targeted strategies.
The benefits of implementing CRM solutions are varied. Being familiar with the characteristics of the given target and being able to segment it according to different factors, allows companies to improve the lifetime value of customers. This is possible through the creation of personalised and automated communication which increases sales by predicting and identifying new consumer trends through data analysis.
3. The emergence of the over-50 as a target age group for digital marketing campaigns in China
We are used to thinking that the digital target audience is made up of very young people. In China the population known as over 50, or better "silver-haired", spends a lot of time online and this trend will only intensify in 2023. In fact, it is expected that in the coming years silver users will be increasingly digital-savvy, with more diversified online consumption scenarios and greater willingness to buy online.
To give an idea of the weight of this band, while in 2021 the over-50 represented 25% of the total population, by 2035 they will count for 30%. In 2022 the digital penetration rate was 85% with about 300 million users born after the '60s (+5.2% vs 2021).
The spending capacity of this generation is expected to reach $2.5 trillion in 2030 and $8.5 trillion in 2050. Being able to understand and intercept this segment of the population is, therefore, essential to consolidate a brand presence in China.
These are not passive viewers, but conscious users who ask and search for content and products that suit their needs. Some platforms like RED or Tmall have already created specific versions for this type of user. For instance, tailoring the UX with larger fonts and simplified menus and highlighting specific categories of products in high demand by mature consumers, such as those related to personal care, fitness or home care.
4. The growing importance of digital marketing in B2B 
The pandemic has led to a revolution in the way B2B companies communicate and relate. If fairs represented the most important moment for networking, and intercontinental travelling was always on the agenda, due to the restrictions of recent years companies were pushed to seek alternative solutions in the digital realm.
Social media have provided great support, pushing B2B companies to adopt both the approaches and types of content from the B2C world. Proof of this is the growth in investments in content marketing, social media, influencer marketing, PR – traditional and digital – and live streaming.
Digital marketing is a powerful tool for B2B companies to strengthen their reputation in such a highly competitive and crowded market. Moreover, by investing in this type of activity, companies are able to strengthen their positioning, posing themselves in a leading position in the industry and gaining authority and visibility.
Digital marketing in China has become increasingly important through the rapid digitalisation of the country, the increasing penetration of the Internet, and the emergence of new types of users. Underestimating digital channels means missing out on huge opportunities. But awareness is not enough, to succeed in this market knowledge about the trends that characterise it is required to then adapt it to business strategies. In this way, B2B and B2C companies can maximise their ROI and stimulate growth in the market.